DWI Bail
Whether it is the first time you have ever been arrested or you have been down this road before, being taken to jail is no one's idea of a good time. Here at Affordable Bail Bonding, we are in the business of helping those in our community who have been arrested afford to pay bail so that they can await their trial from the peace of their home. Our experienced team of bail bondsmen is ready to assist you or your loved one, night or day. We have one simple goal: to get you out of jail as quickly as possible at a price you can actually afford.
Over the numerous years we have spent in the industry, we have gained invaluable experience, specifically in regards to DUI bail bonds in Lynchburg and surrounding locations. We can help you post bail in Lynchburg, Salem, Roanoke, and nearby areas. If you are in jail, waiting for trial for a DWI charge, please reach out to our team so we can get to work helping you post bail. Read on to learn more about how DUI bail works and what you can do to help a loved one out who is currently in jail.

Unfortunately, posting bail for someone who has been arrested for driving while intoxicated (DWI) is a common affair for our team. It is extremely easy to find yourself facing this charge because it is not always simple to know where the line is between having had a couple of drinks and being past the legal limit. Here in Virginia the terms DWI and DUI (Driving Under The Influence) are often used interchangeably. They can refer to both intoxications due to alcohol and/or due to other drugs.
The following is a quick breakdown of what can result in a DWI charge in Virginia.
So how many drinks is too many drinks? There is honestly no set answer to this question. For someone who weighs less, even a couple drinks could put them over the legal limit. It also depends on what type of alcoholic beverage you are indulging in. There are the obvious contenders such as wine and liquor that will quickly put you over the legal limit, but there are also less obvious beverages that can cause you to fail a breathalyzer, such as certain craft beers. The period of time you consume your drinks over will also play a role in what your blood alcohol content (BAC) level is when you sit behind the wheel. If you had two light beers over the course of many hours, this will hit your body differently than downing a couple glasses of wine in the course of one hour. Even worse, after a late night of heavy drinking, you can still blow dirty the next day.
The best rule of thumb when it comes to trying to prevent a DWI charge in the first place is to never get behind the wheel after drinking, period. If you set zero drinks as your limit, you will be safe and you won't fall down the rabbit hole of "well, just one more drink will be fine." It is also important to keep in mind that even if you have a high tolerance for drinking and you feel like you are sober enough to drive, that does not mean you will pass a BAC level test.
How You Might Be Charged With A DWI
The above graphic outlines what levels of intoxication might get you arrested for a DWI, but the process of how you will be charged can involve a few different tests. For starters, if you are acting visibly intoxicated and the cop who pulls you over has a reason to believe you are driving under the influence of any drugs or alcohol, they may ask you to take a field sobriety test. In most cases, you will also be asked to take a breath test. Field sobriety tests might involve anything from walking in a straight line to standing on one leg. A breath test involves blowing into a device that then calculates your BAC level. While there are some states where you have a right to refuse this test, Virginia has made it difficult to do so. If you do refuse the roadside breath test, you will be charged with a civil offense and you will automatically lose your license for a year. You will still be required to take a breath test after the arrest, which is why it is rarely a wise plan to refuse the roadside breath test.
So, you have been arrested and charged with a DWI? Now what? Once you are under arrest, the booking process will begin. During the booking process, you will be placed in a jail in the area. You will also be given a bail amount set by a judge. The amount that your bail is set at will vary depending on a few factors, such as the following:
How much of a flight risk you pose
What your previous record is
The specific charge
Once the judge has issued your bail amount and you have been placed in jail, you can now post bail to leave jail. Posting bail is fairly straightforward. You pay the bail amount required and you are let go until your trial date. However, the difficulty lies in the fact that most bail amounts are set at high costs that the average person cannot afford. For example, your bail might be set at $10,000, which means that unless you have that money, you are stuck in jail until your trial date.
The good news is that there is a way to afford bail, even if you don't have the full amount. Here at Affordable Bail Bonding, we make it possible for you to bail yourself or your loved one out of jail for a cost you can actually meet.
If the situation arises in which you or a loved one cannot afford a bail amount, a bondsman can assist you by posting bail on your behalf. In order for this to work, you will pay a fee or a percentage of the bail amount. This amount is set at 10 percent. For example, if your bail amount is $10,000 you would pay our bail bondsman $1,000 to bail out of jail. This bail bond is a promise that the defendant will show up to court.
If 10 percent of the bail amount is still too much for you financially to cover, please reach out to our team at Affordable Bail Bonding. We can work with you to find the right financing option to make it possible for you to still afford bail. Our goal is to ensure that you or your loved one can return home as quickly as possible. We know how important it is for you to return to your normal life while you await trial. No matter what your current financial situation is, please don't hesitate to talk to our team today about posting DWI bail in Lynchburg or surrounding locations.

When it comes to choosing the right team to help you post bail, we know there are many options on the market. However, as your local bail bond team, we hope you will choose to work with us when you find yourself in need of help posting bail. The following are just a few of the reasons why you should choose Affordable Bail Bonding for DWI bail.
Friendly
Nothing is worse than worrying about whether or not your bail bondsman will treat you with respect. Here at Affordable Bail Bonding, we make sure that our bondsmen always provide friendly and professional service to our clients. We are not here to judge you or make you feel any more stressed than you already do. Our goal is to simply provide you with the resources you need to post bail fast.
---
Experienced
We've been around the block a few times and our experience means that you can relax during the process of posting bail. It is overwhelming to take on the jail system on your own, but with our bondsmen on your side, you can feel confident that the situation is in capable hands.
---
Fast
Every second that goes by that your loved one is in jail is another second too long. Here at Affordable Bail Bonding, we understand that speed is a priority for our clients. We work around the clock to ensure that bail can be posted as fast as possible for you or your loved one.
---
Affordable
Unfortunately, our justice system often fails those who have the least. If the bail amount that was set for you or your loved one is unreasonably high, our team is here to help make posting bail affordable. It is your right to await trial outside of the confines of jail. We help you access that right.

When your phone rings in the middle of the night and you hear your loved one on the other line, you are probably immediately alarmed. The moment they tell you that they are in jail and need your help posting bail, your alarm might skyrocket to full on panic. While seeing your loved one behind bars, or facing arrest yourself, is not a pleasant experience, it is one where there is a light at the end of the tunnel. Posting bail can allow your loved one to return home right away. This gives you all the chance to prepare for the trial ahead and to seek out legal advice.
In the case of a DWI charge, arrests are often made in the wee hours of the day. So what should you do if you get one of these late night calls from family or friends? The best thing you can do is immediately contact our team of bail bondsmen. We can only help you when we know that you need us. Our team is available 24/7, so there is absolutely no wrong time to call us. The faster you pick up the phone and give us a call, the faster you can get your loved one out of jail.
When you call our team, there are a few helpful pieces of information to have on hand if at all possible.
The full name of the defendant.
The defendant's date of birth.
Where they were arrested.
The jail where they are being held.
The charges they are facing.
If you do not have all of the above information, you can still reach out to our team. We will work with you to find out everything you need to know in order to post bail. Due to our years of experience with the local justice system, we have a vast array of knowledge about how the process works in each individual county. Whether you are calling for DUI bail in Roanoke or Lynchburg or somewhere else in the local area, we can pair you with the right bondsman for the job.
What Happens After Posting Bail
Once you have reached out to our team and bail has been posted for you or your loved one, the defendant will be released from jail. At this point, you can return home and continue to take part in normal life activities. This period of time can be utilized to reach out for legal help and get to work with an attorney to build your case for court.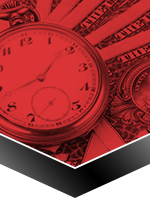 One of the most important things to remember after being released from jail is that you are required to return for your court date. Not showing up for this important date is considered skipping bail. In the case that a bail bondsman posted bail on your behalf, you are in breach of your contract when you skip bail. Regardless of who posted bail, skipping out on bail will result in a new warrant for your arrest and an additional charge of being in contempt of the court. When your new trial date arrives, you will be facing both your original charges and your new charges. A bail bondsman who lost their money as a result of you skipping bail can also take up a civil lawsuit against you. The bottom line, prepare for your court date with the help of a lawyer and be sure to show up. Skipping bail will not help your case in any way.
If you or your loved one was recently arrested and needs help posting DWI bail in Lynchburg, Roanoke, Salem, or surrounding locations, we can help. Please reach out to our team at any time of night or day. We will help you post bail and get out of jail quickly.